Paleo Choc-Banana Cupcakes or Loaf
We are so excited to be sharing this new recipe. We've recipe tested it for a while and believe it's a winner… Paleo, Nut-free Choc-banana cupcakes. Dense. Moist. Chocolate rich & delicious. This recipe works well as 12 cupcakes or a small loaf. Top with our Choc-Honey Buttercream icing or for some other Real Food Icing ideas visit Brenda Janschek's post here.
This recipe uses a mix of flours, but mostly coconut flour. Our journey with coconut flour has come a long way and we must say, we've endured a love hate relationship with it. We love that it's a grain free, gluten free and nut free baking option; low in phytates and high in fibre and protein, but have to admit we've had some epic fails… Coconut flour will suck the moisture from your baked goods and if you aren't prepared, you'll end up with a throat of saw dust that's hard to swallow. Here's what we've learnt from our journey with coconut flour.
1. It needs moisture. Lots of it. Coconut flour is ultra absorbent and requires pairing with a mixture of eggs, oil, milk, cream & or fruit.
2. It needs friends. Coconut flour works best in combination with other flours. It pairs beautifully with almond meal but if you are after a nut free option, true arrowroot works well.
3.
It works well with fruit.
Many sites will recommend using apple cider vinegar and baking soda to help with aeration and rising. We have found that using a combination of fruit (food acid) with baking powder has the same effect and the fruit also serves as adding more moisture to the batter.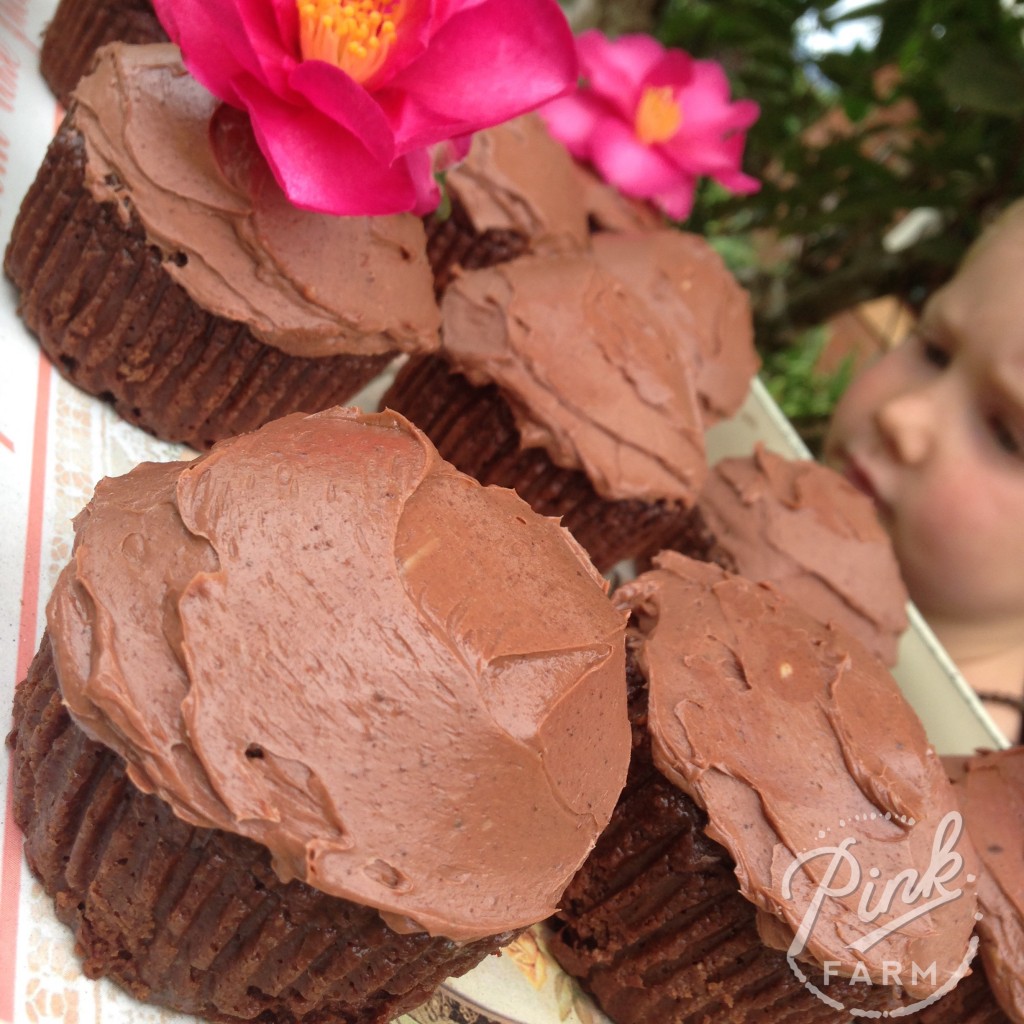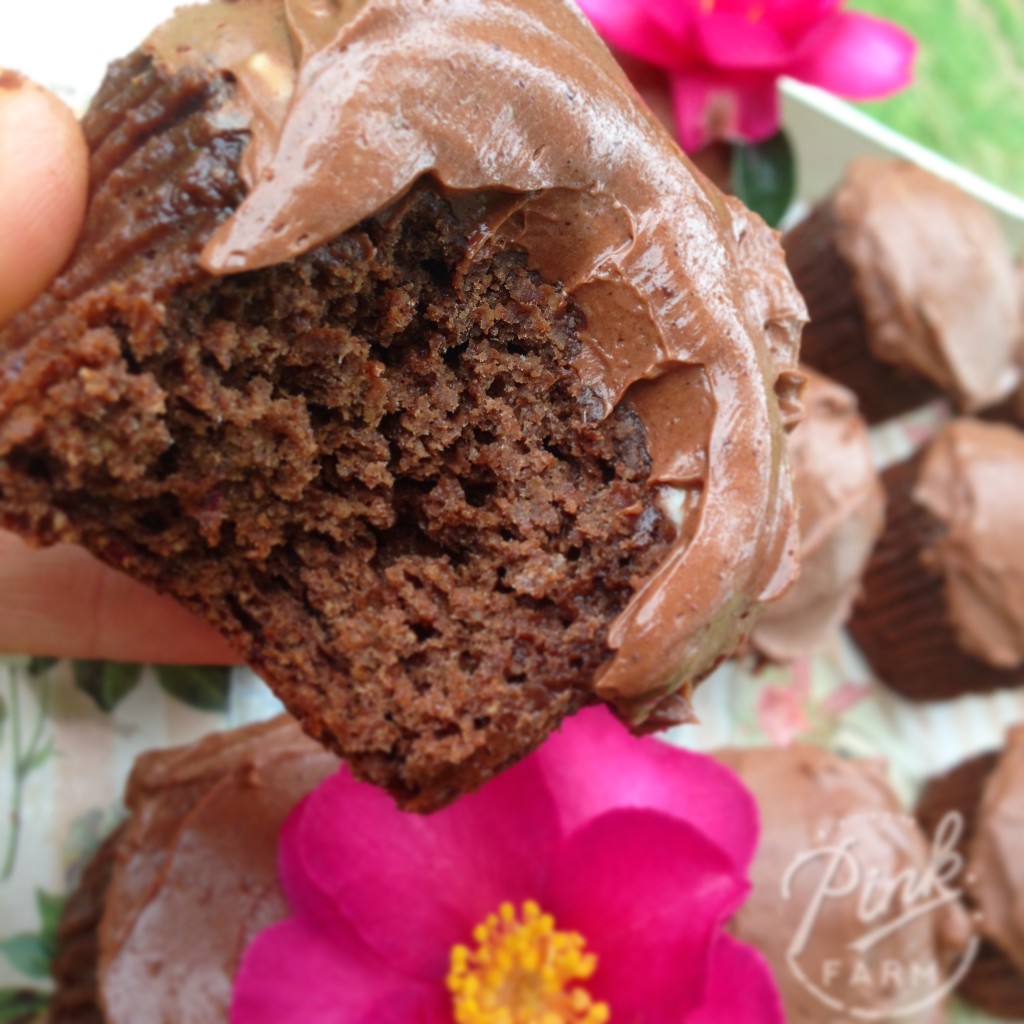 Paleo Choc-Banana Cupcakes
2015-06-01 13:32:22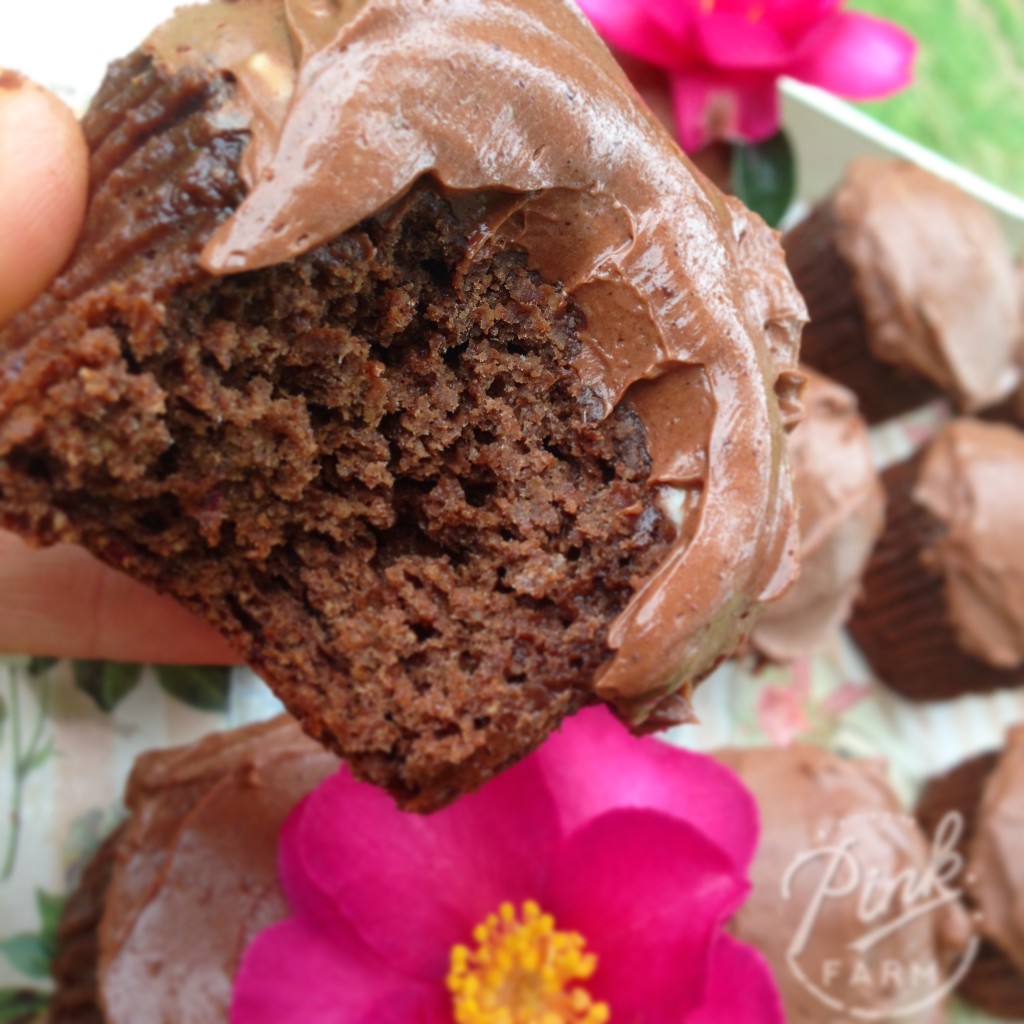 Dense. Moist. Chocolate rich. Delicious. What more can we say? This nut free Paleo recipe works well as a loaf or will make 12 gorgeous cupcakes. The recipe can be doubled or tripled as required. We love to top ours with our Choc-Honey Buttercream Icing. These keep well in an airtight container for 5-7 days in the fridge...if they don't get eaten before then! Enjoy!
Wet Ingredients
300g Very ripe bananas
4 eggs
90g melted coconut oil
40g raw honey
1 tsp vanilla
110g Medjool dates pitted
Dry Ingredients
50g Coconut flour
50g Arrowroot flour
30g Cacao Powder
1.5 tsp of baking powder
Choc-Honey Buttercream Icing
300g Softened cultured unsalted butter
70g Raw honey
40g Cacao Powder
1 tsp vanilla
Instructions
Blend wet ingredients until smooth in a food processor or thermo-mix. Set aside.
Mix dry ingredients in a separate bowl until well combined.
Stir wet ingredients into dry mix and combine well.
Pour into lined muffin trays or loaf tin.
Bake at 150c for 30mins for cupcakes or about 60mins for loaf, or until inserted knife comes out clean.
Top with Choc-Honey Buttercream Icing or your fave icing of choice.
Choc-Honey Buttercream Icing
Whip all ingredients together in a glass bowl with electric beaters until light and fluffy.
Pinkfarm http://www.pinkfarm.com.au/