Almond Macaroons
Pinky was looking for a recipe to use up her egg whites today and I was able to share this one with her. This is a favourite recipe that Z likes to make when her cousins and friends come to visit . Pinky sandwiched hers together with a salted caramel which is Quirky Cooking's Dulce La leche recipe made with coconut nectar.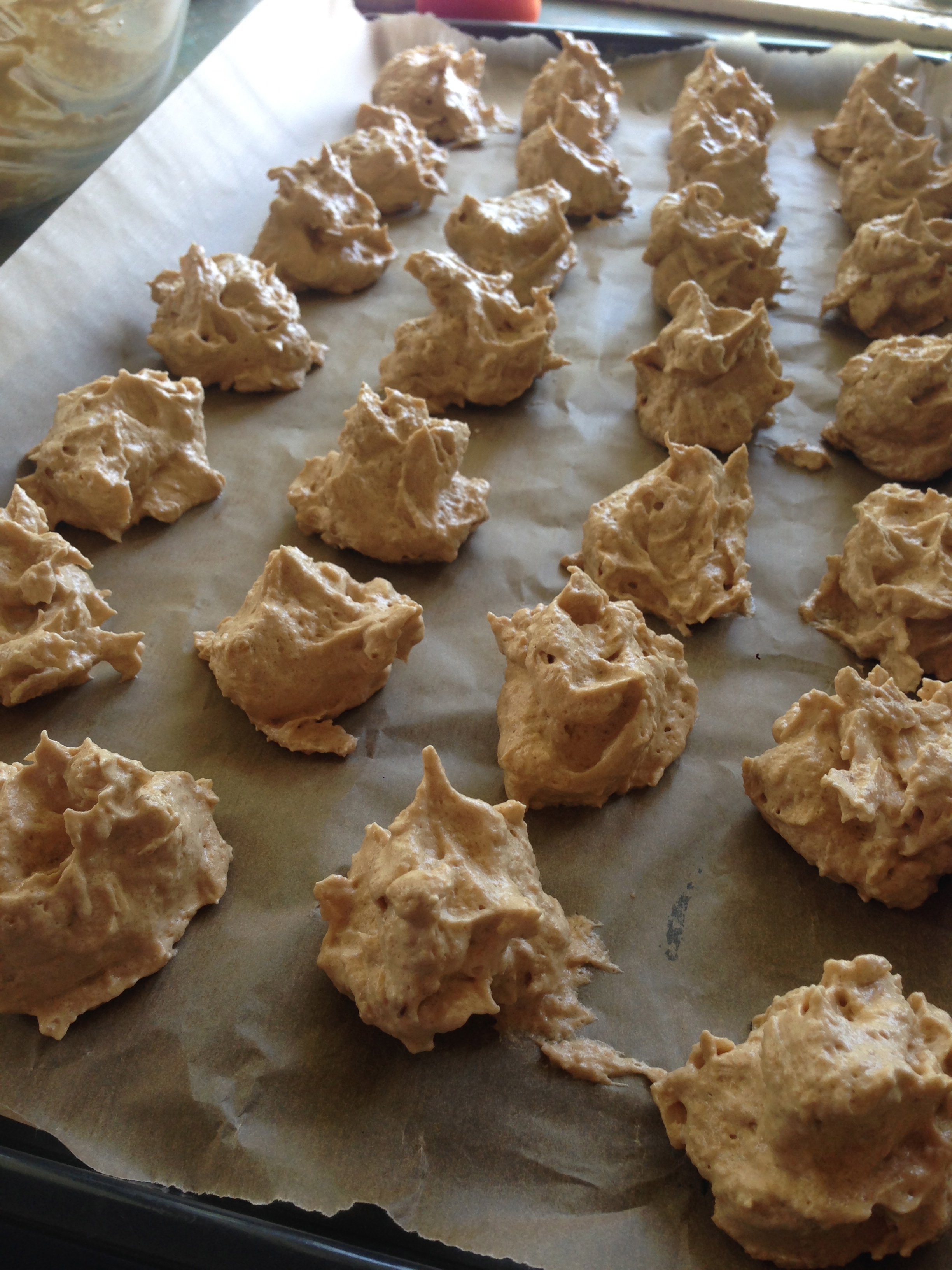 Almond Macaroons
2014-11-18 18:11:19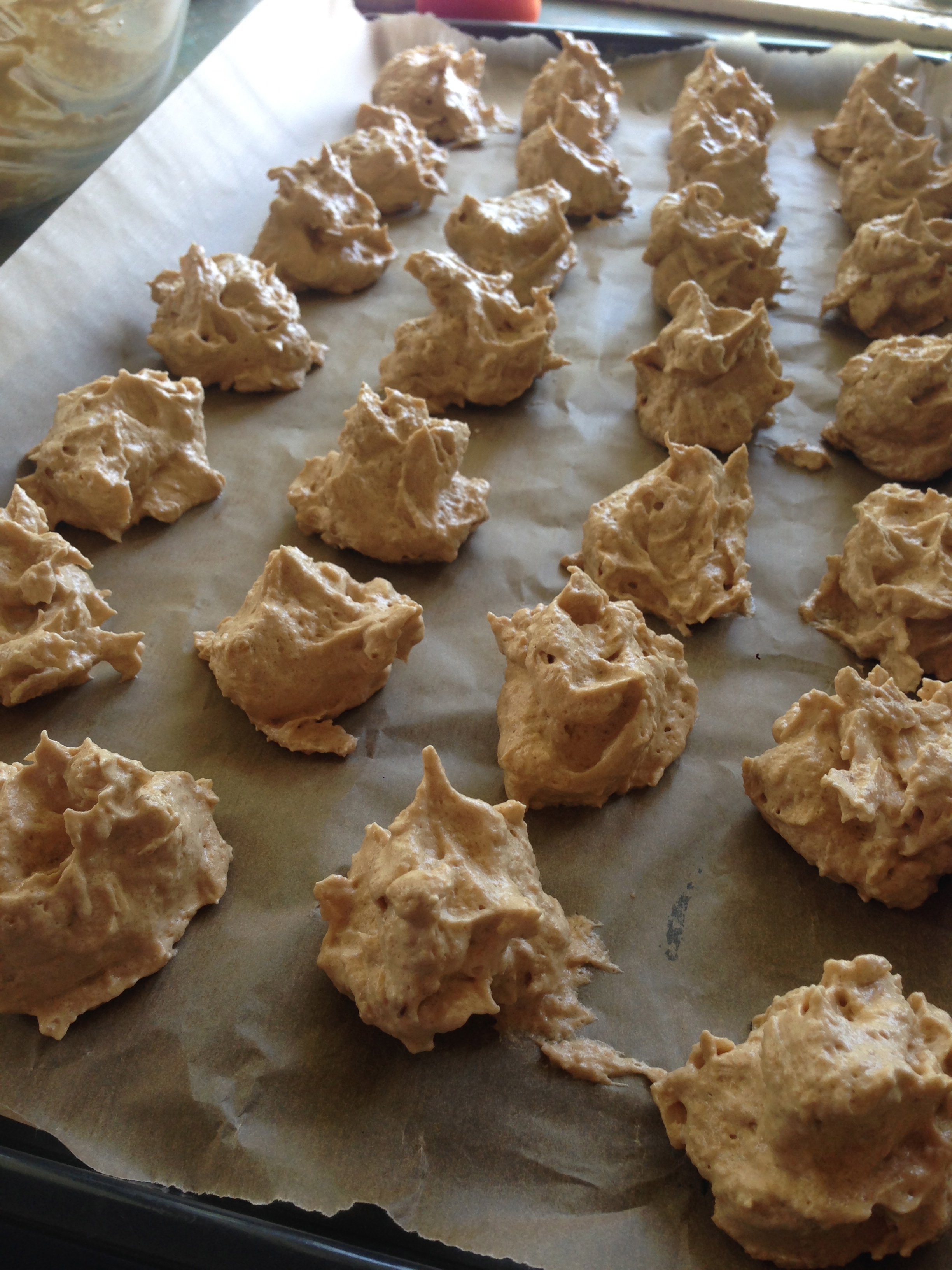 These Macroons are an easy one for the kids to make and a great option when you have left over egg whites to use up. Try sandwiching them together with some Salted Caramel which is Quirky Cooking's Dulce La leche recipe.
Ingredients
4 egg whites
pinch of cream of tartar
1 teas vanilla
1/2 cup of coconut sugar
1 cup of coconut (shredded, flaked or desiccated)
1 cup of almond meal
Instructions
Beat egg whites with cream of tartar & vanilla until fluffy.
Slowly add sugar whilst you continue to beat egg whites until stiff.
Fold in almond meal & coconut.
Blob onto baking paper lined tray
Bake at 180c until golden brown.
Notes
These will not be crispy. They are a soft/chewy type of macaroon.
Pinkfarm https://www.pinkfarm.com.au/