Chicken & Ham Rissoles in Onion Gravy
These rissoles were one of those creations where everything got thrown in a bowl & surprisingly resulted in a taste sensation. Add a bone broth gravy and you have a nutrient dense meal that the family will love. They are even great cold without the gravy and make a yummy lunchbox addition. Make double as they are sure to be asking for more!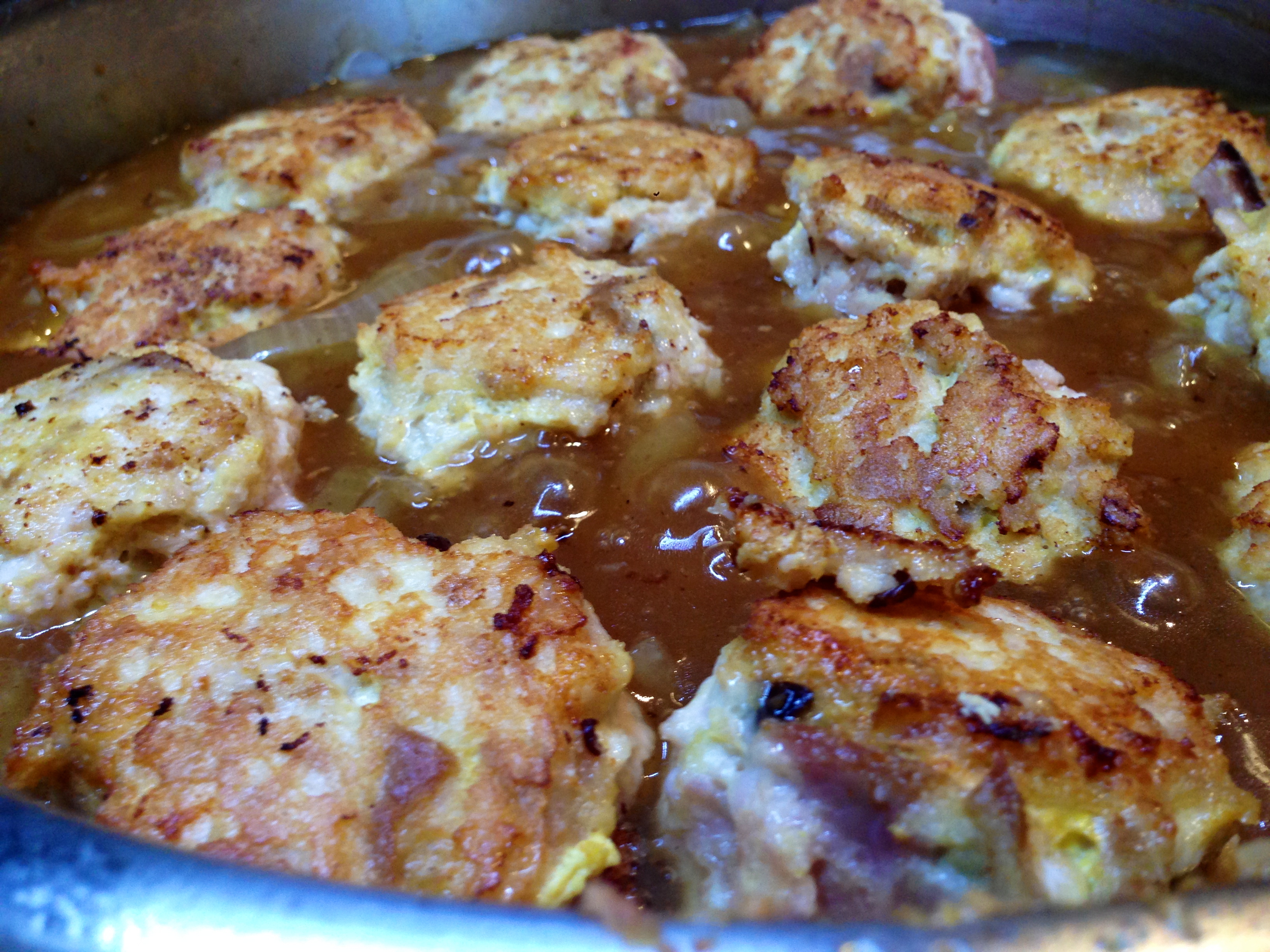 Chicken & Ham Rissoles in Onion Gravy
2014-11-13 13:42:28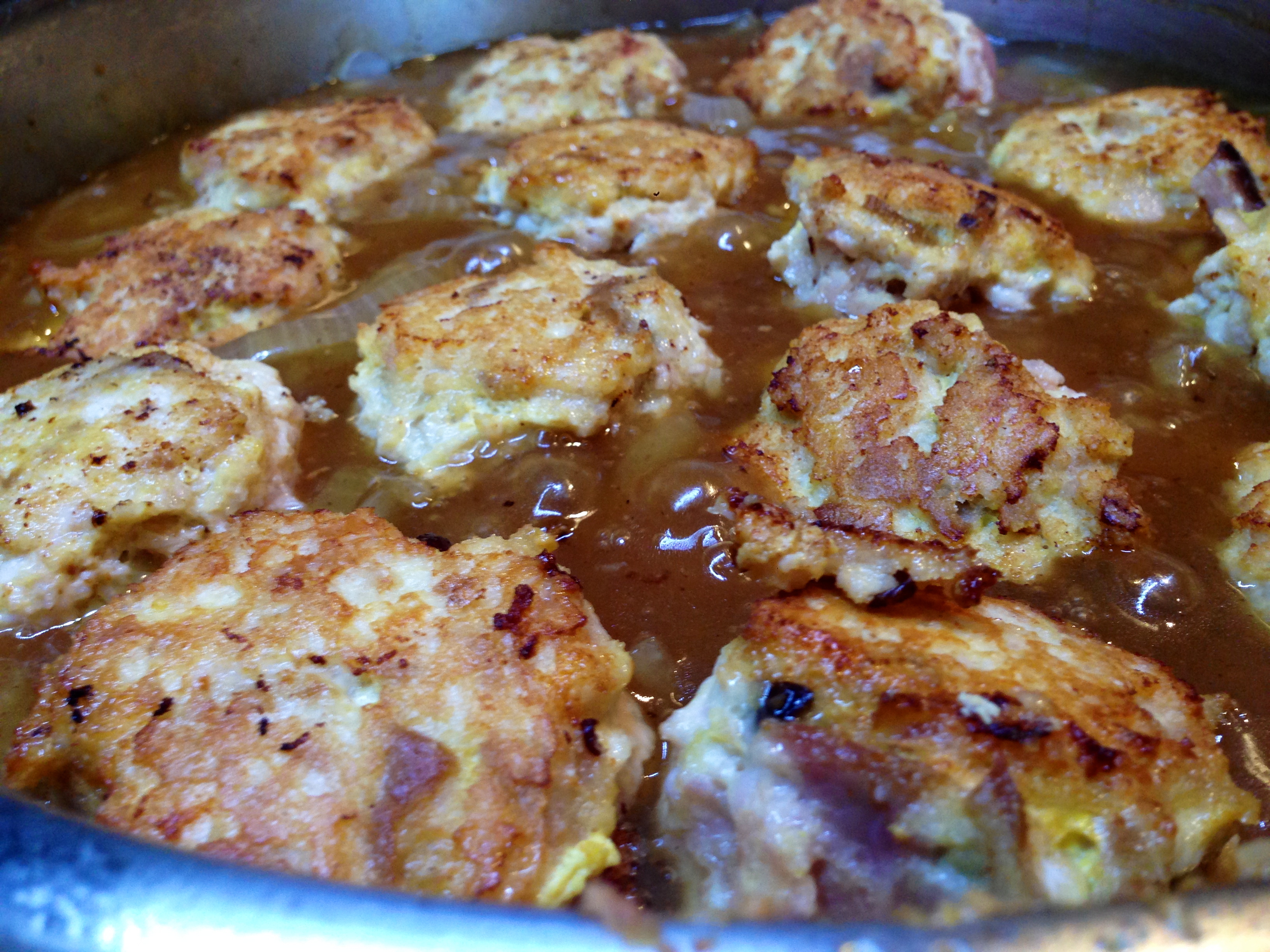 These simple yet tasty rissoles are a nutrient dense meal served with a bone broth based onion gravy. They make an ideal Royal Breakfast, a delightful warm thermos lunch or a warming evening meal.
Ingredients
Rissoles
500g chicken mince
150g nitrate free, ham
½ cup rice flour
1 egg
salt/pepper
1 tabs sour cream (optional)
Butter/Ghee/Coconut Oil for frying
Onion Gravy
1 onion sliced thinly
1 clove garlic chopped finely
2-3 cups of chicken broth
2 tabs arrowroot dissolved in half cup of cold water
1 tabs tamari
Instructions
Mix rissole ingredients together & form into small rissoles (makes about 14)
Heat your choice of fat(coconut oil, lard, tallow, ghee) for frying over medium heat.
Fry rissoles until browned on all sides. Not quite cooked through.
Remove from pan.
Add more fat to pan if needed.
Sautee' onion and garlic until soft.
Add bone broth, tamari & salt to taste.
Simmer over high heat for a few minutes.
Turn heat down to low, stir in dissolved arrowroot until thickened.
Return rissoles to gravy.
Place lid on and allow to simmer for a further 5 minutes until cooked through.
Pinkfarm https://www.pinkfarm.com.au/