Chocolate Buckwheat Bites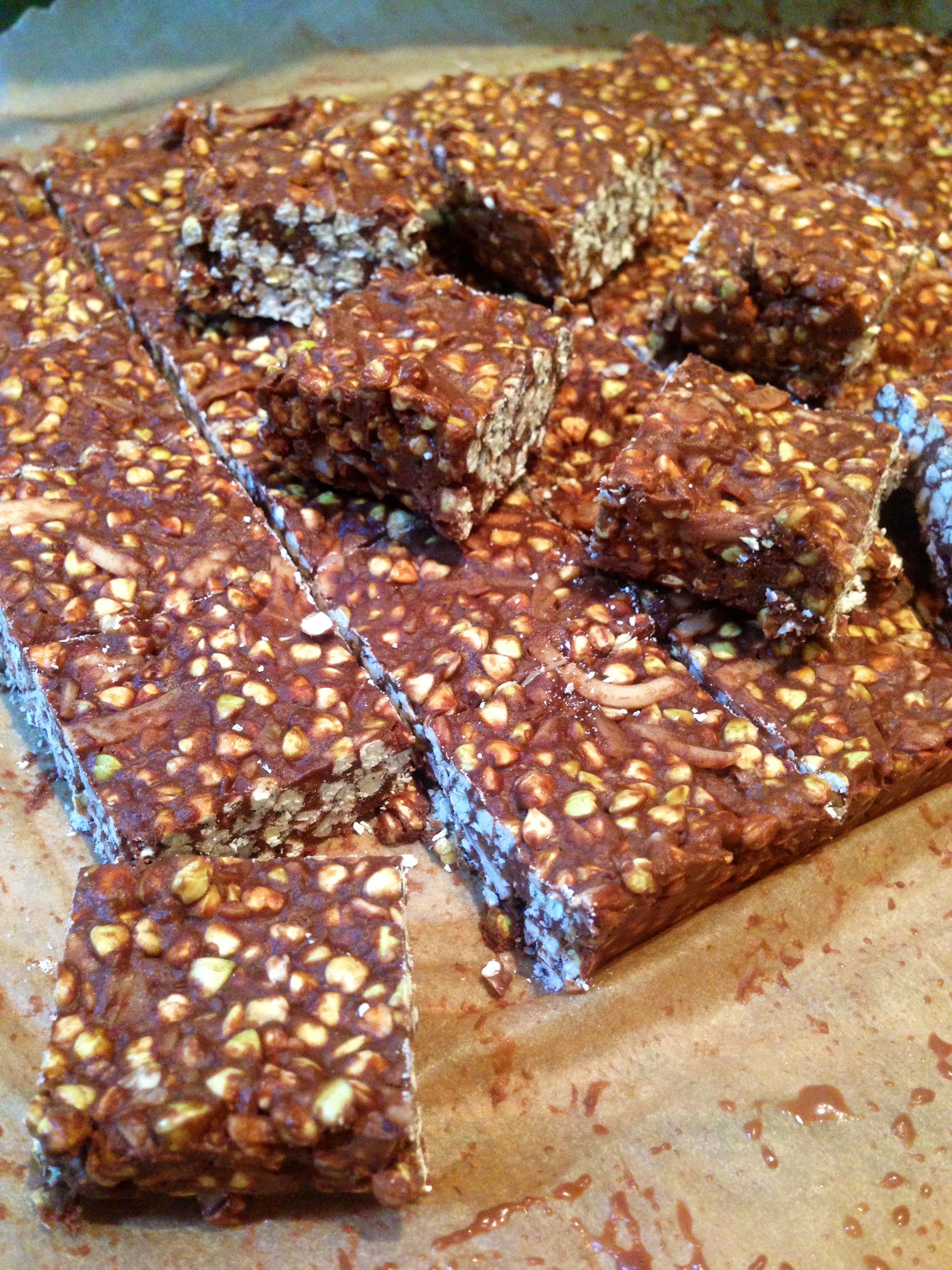 Chocolate Buckwheat Bites
2014-11-23 23:30:51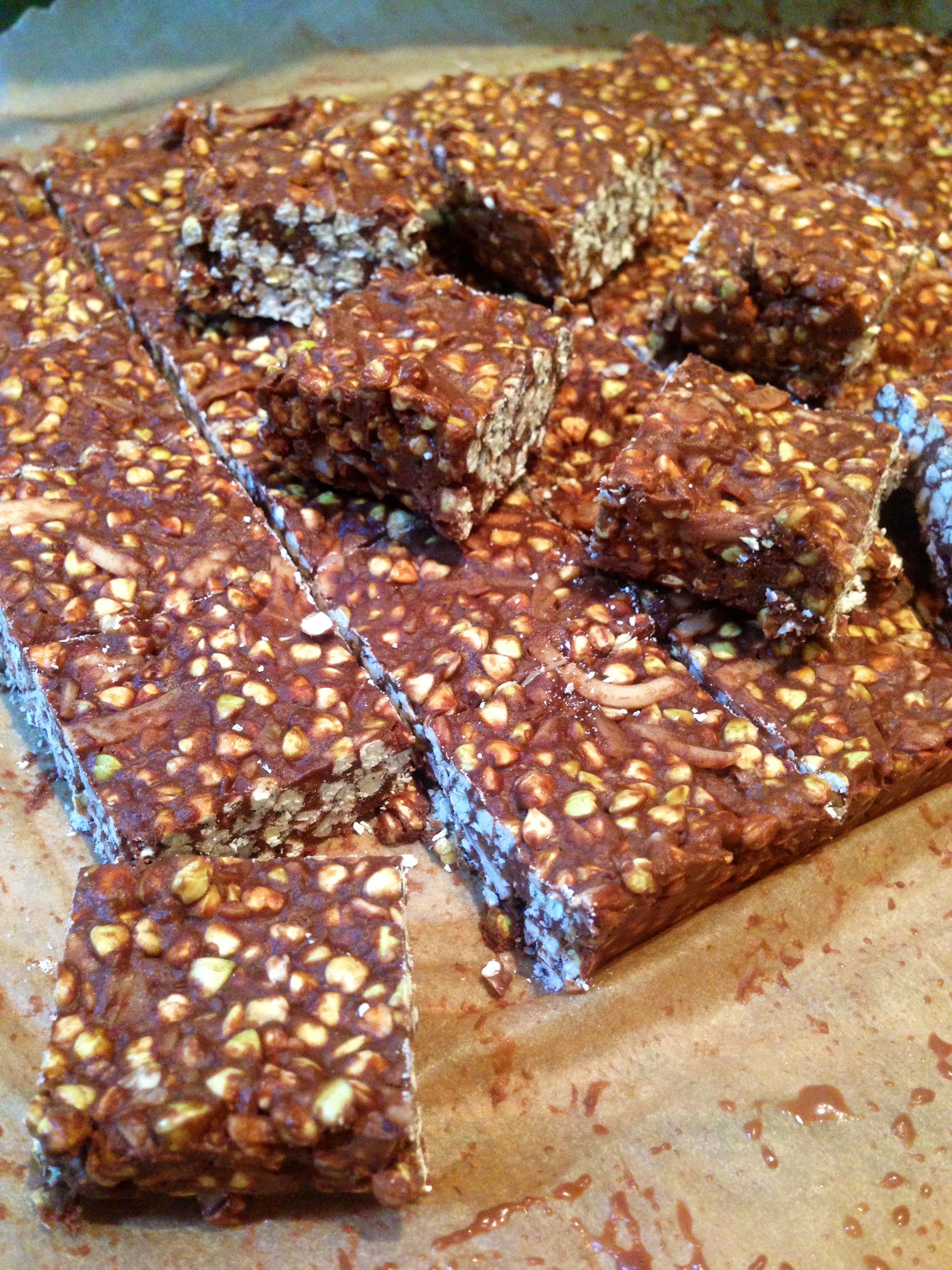 These little treats made with sprouted buckwheat are a great nut free option for school lunches. Buckwheat provides a good source of protein and the seed and cacao butters provide healthful fats.
Ingredients
80g cacao butter
150g medjool dates
1/2 cup of cacao powder
2 teas vanilla
¼ teas sea salt
2 heaped tabs of hulled tahini or activated sunflower seed butter
1 ½ cups of sprouted or activated buckwheat kernels
¾ cup of shredded coconut
1/2 teas cinnamon
Instructions
Chop and melt cacao butter in thermo-mix or double boiler.
Blend dates, vanilla, sea salt, tahini, cacao butter, cacao powder and cinnamon in processor until paste forms.
Remove to bowl and mix through buckwheat and coconut until well combined.
Press into baking paper lined tray (approx. 30x20) using wet hands.
Place in freezer for 30mins and slice into bite sized squares.
Pinkfarm https://www.pinkfarm.com.au/