Coconut Roughs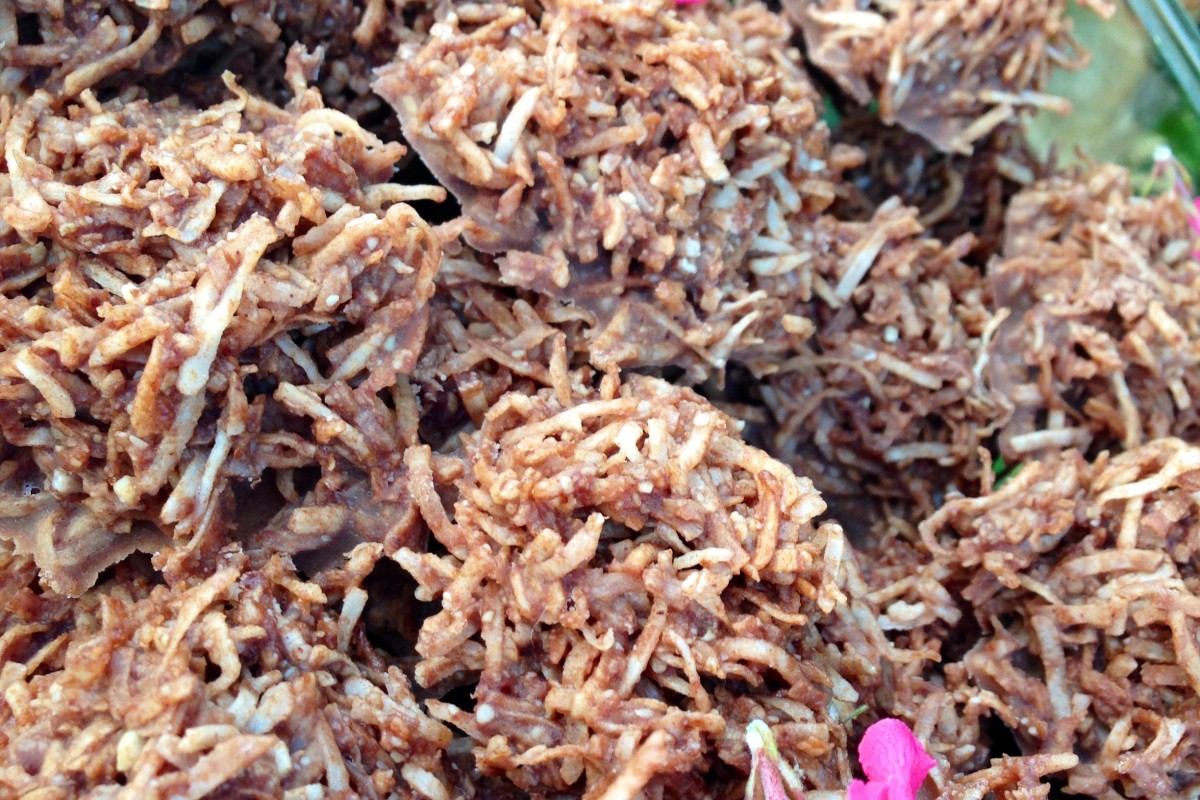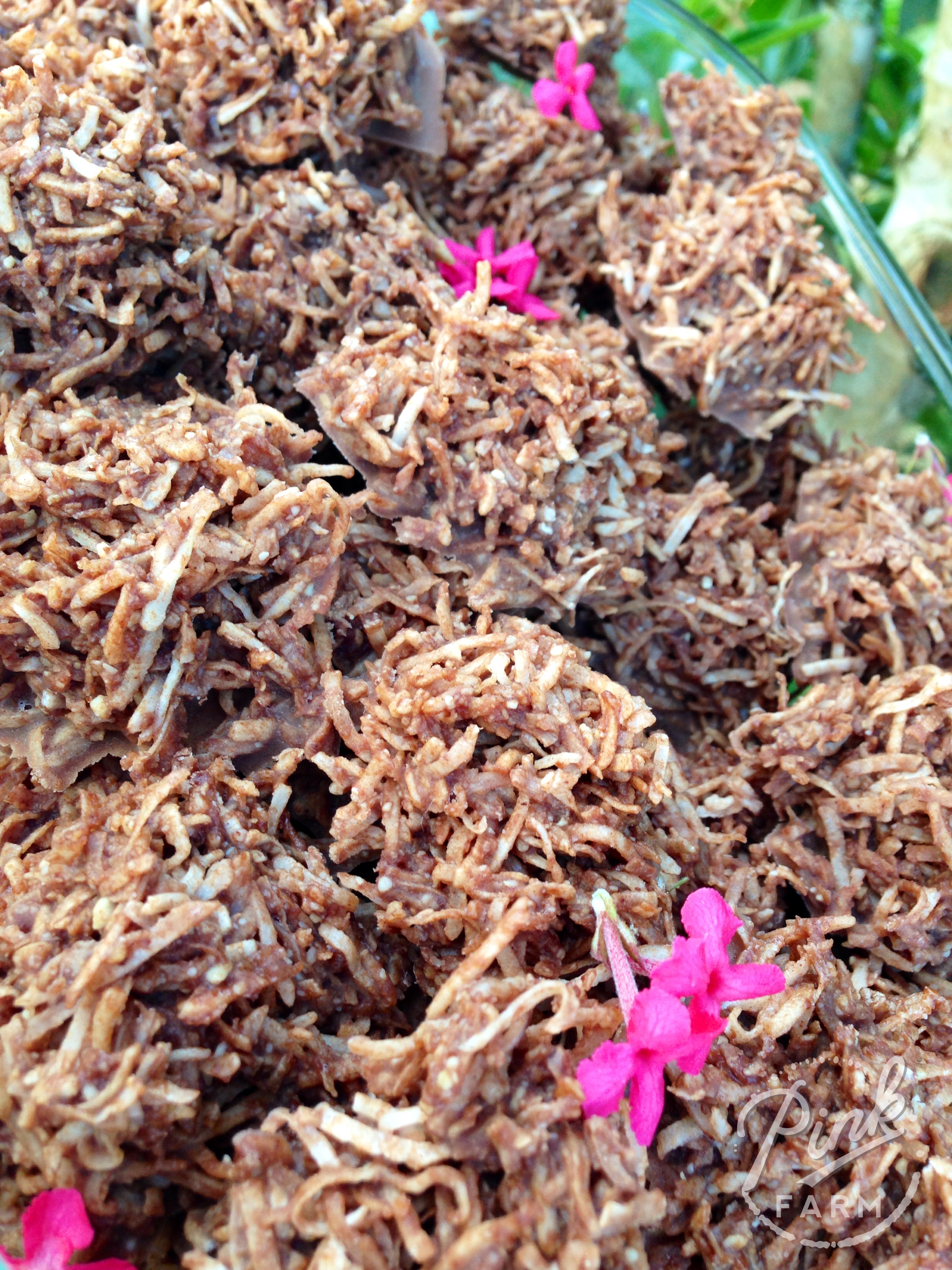 Coconut Roughs
2014-11-28 10:07:15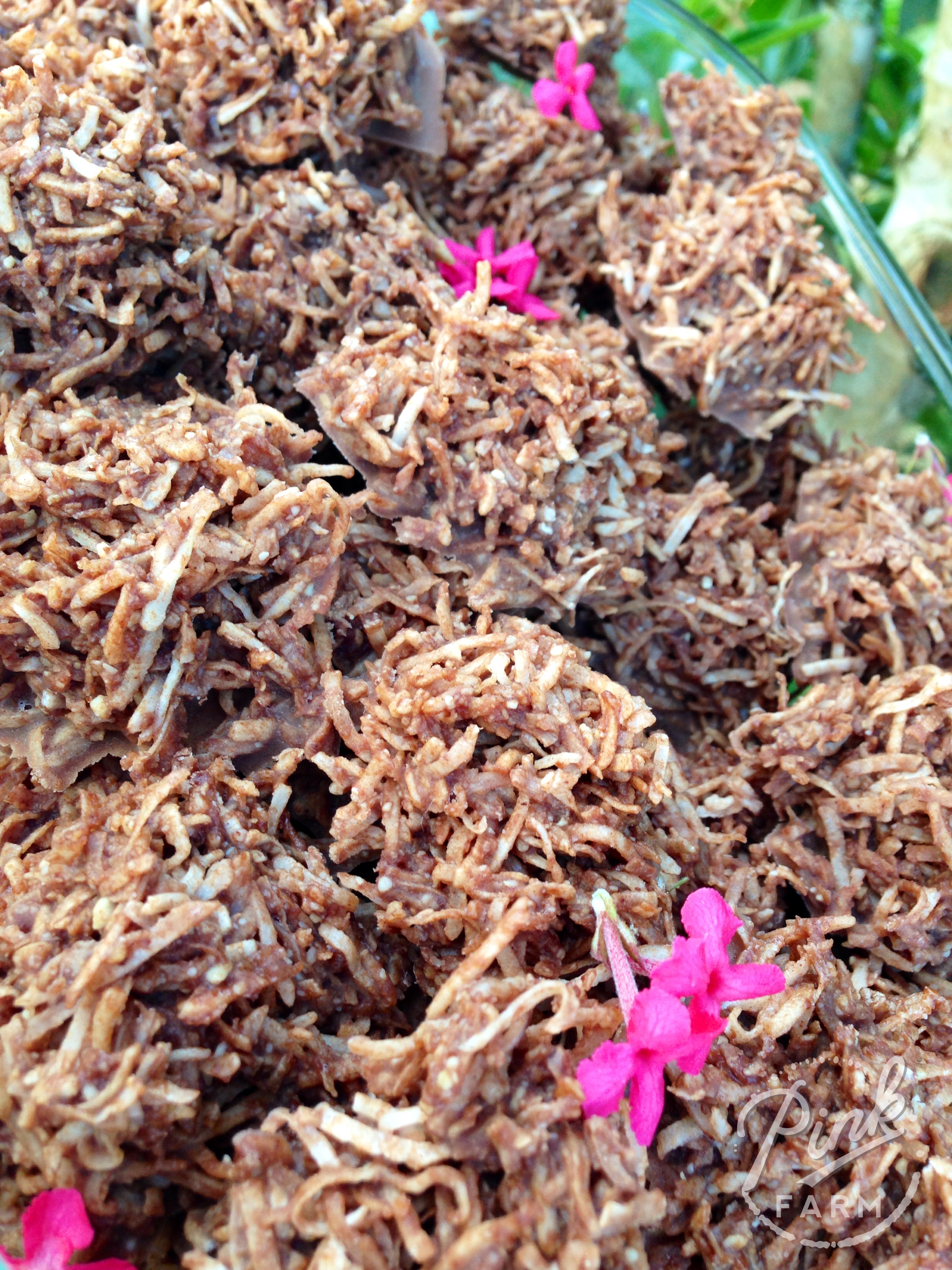 These are a delicious and easy treat to make and please that desire for a chocolate fix! No baking required. Rich with healthy fats and protein.
Ingredients
1/3-1/2 cup of Honey
2.5 tbs of cacao powder
1/2 cup of coconut oil
1/2 cup of almond butter
2 tsp. vanilla
3.5 cups of shredded coconut
Instructions
Gently heat honey, coconut oil and cacao in small saucepan of medium heat.
Bring to boil and boil for a minute. Remove from heat.
Stir Almond Butter into chocolate mix until well combined.
Pour over coconut and mix well.
Drop spoonfuls of mixture onto baking paper lined tray.
Place in fridge or freezer to set.
Store in glass dish in fridge or freezer.
Notes
You can use butter or ghee in place of coconut oil, but they will be slightly softer.
In cold climates these may stay firm at room temperatures.
Pinkfarm https://www.pinkfarm.com.au/