Dots' Chox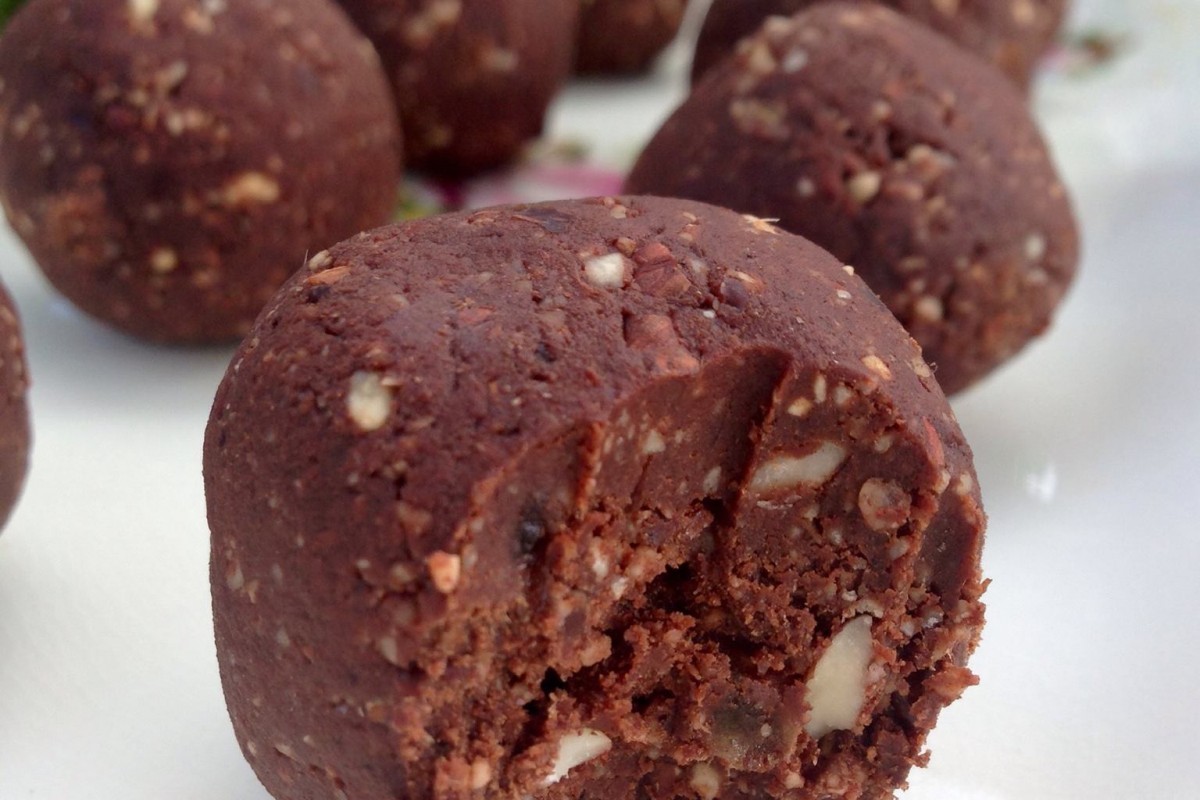 Looking for a new love? Well look no further. Here is the recipe for a promised treat and it ain't 'just' a bliss ball. It's a divine and delicious morsel to share and enjoy with another friend. Another 'Dot'. Yes, that's right, "Dot" is our affectionate alternative term for 'mate' or 'buddy'. Pinky and I call each other this all of the time. So make some of "The Dots' Chox" and share them with all of your "Dots". And in the meantime if we refer to you as our Pinkfarm Dots, you now know what we mean! Enjoy. With love and dotship from Pinky & Farmer.
Dots' Chox
2014-11-20 10:39:48
These aint just a bliss ball. The key ingredient is cacao butter to create a firm, smooth rich buttery chocolate morsel to share with your 'dots' (friends)
Ingredients
250g of Hazelnuts ground to a meal
220g of medjool dates
80g cacao
60g cacao butter (melted)
1 teas vanilla
1 teas cinnamon
Instructions
Grind nuts in processor to a medium to fine meal.
Add remaining ingredients and whizz until mix comes together.
Press together and roll into balls.
Refrigerate to set firm.
Mindfully melt in bliss!
Notes
If you want a slightly different texture (more courser nuts) you can just blend everything at once.
Pinkfarm https://www.pinkfarm.com.au/