Ideas for Refined-sugar FREE Birthday Parties
Planning a refined sugar free birthday party doesn't have to mean free of fun. There can be plenty of sweet treats but nothing full of refined sugar or artificial colours and preservatives.. and no meltdowns! This was D's 1st birthday party and was held at a park, so the food needed to be simple, yet nourishing.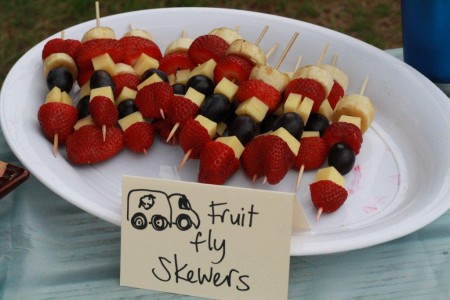 The party food ideas below have been tried and tested at many of the Pinkfarm kids' birthday parties. Season and location will influence the food you serve.
• Avocado dip & corn chips
• Liver Pate on sourdough or crackers
• Kefir cheese & carrots
• Kefir Smoothies
• Corn on the cob
• Mini roast potatoes
• Wedges & sour cream
• Mini quiches
• Pumpkin soup in a mug
• Sausage rolls
• Fruit & cheese skewers
• Sausages on a stick
• Meatballs on sticks
• Homemade Ice-cream & ice magic
• Jelly cups
• Chocolate dipped fruit
What else do you like to serve at birthday parties?