Real Food Cherry Ripe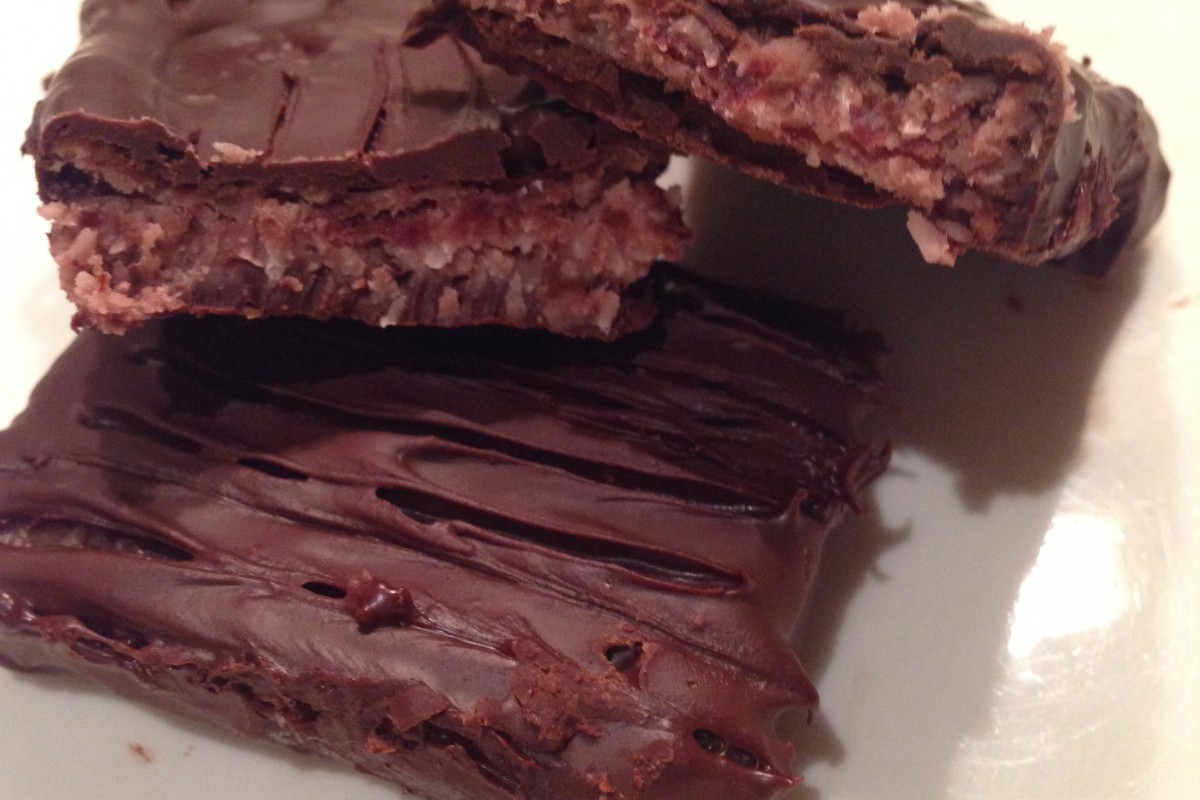 Farmer invented the Real Food Bounty Bar so it was only fair I needed to come up with a different variety. I loved cherry ripe growing up so decided to use my last batch of Loving Earth sour cherries to create a cherry ripe. Quirky Jo's condensed milk was of course a secret ingredient as well as the gorgeous Loving Earth chocolate which coated the cherry filling.
Real Food Cherry Ripe
2014-11-18 20:02:22
These Cherry Ripes are better than the real thing in more ways than one.
Ingredients
1 cup sour cherries
2-3 blocks Loving Earth Coconut Sugar Sweetened Dark Chocolate
11/2-2 cups organic desiccated coconut
1/2-1 batch Quirky Cooking's condensed milk (link below)
Instructions
Cover sour cherries in warm water for at least 2 hours.
Meanwhile make Quirky cookings AMAZING condensed milk.
Drain soaked cherries.
Whiz cherries in thermo until mushed but a little chunky (2 turbo pulses)
Mix cherries with condensed milk.
Add coconut 1/2 cup at a time and mix through thoroughly.
Add final 1/2 cup of coconut if mix is too sticky. Mixture should be firm enough to mould.
Press cherry mix into a lined baking tray (18×30) until about 1cm thick.
Freeze for 20 minutes.
Chop chocolate and melt at 80 degrees for about 3 minutes.
Pour melted chocolate into a deep loaf pan
Cut cherry mix into snack sized bars
Dunk in chocolate, shake off drips and lay on baking tray lined with baking paper.
Before chocolate has completely hardened, use a fork to make classic cherry ripe marks.
Chill.
Lift from baking paper & place in container and be careful!
Pinkfarm https://www.pinkfarm.com.au/