Chunky Buckwheat Granola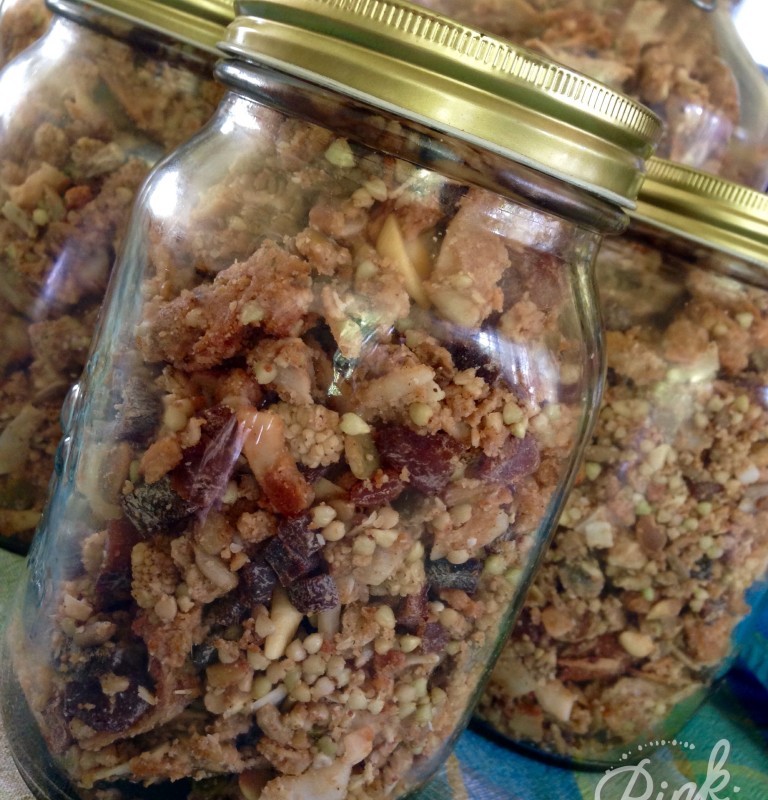 This is something quick we may grab for dinner given that we have a Royal Breakfast and a good lunch most days. It serves well as a "get your own brekky" day for the kids and it makes a great lunchbox addition. Rich with healthy fats and quality proteins this is a sweet treat for certain occasions. Try serving it with your choice of yoghurt or cream and some milk of your choice. To learn why and how to sprout buckwheat read more here.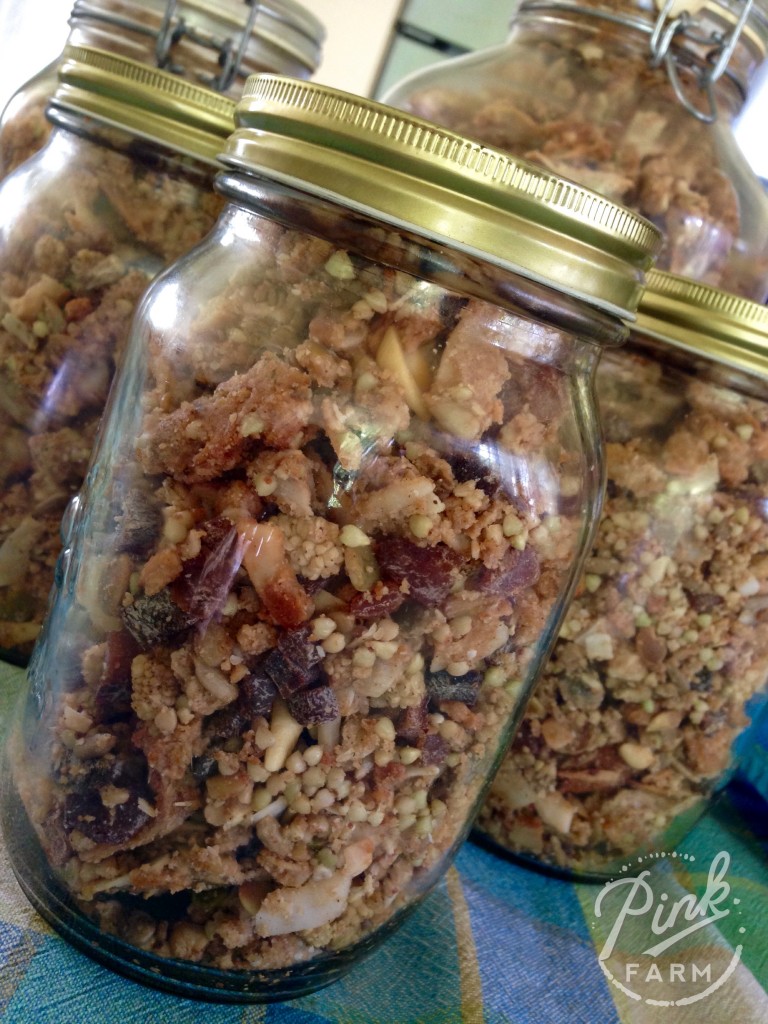 Chunky Buckwheat Granola
2014-11-24 18:19:47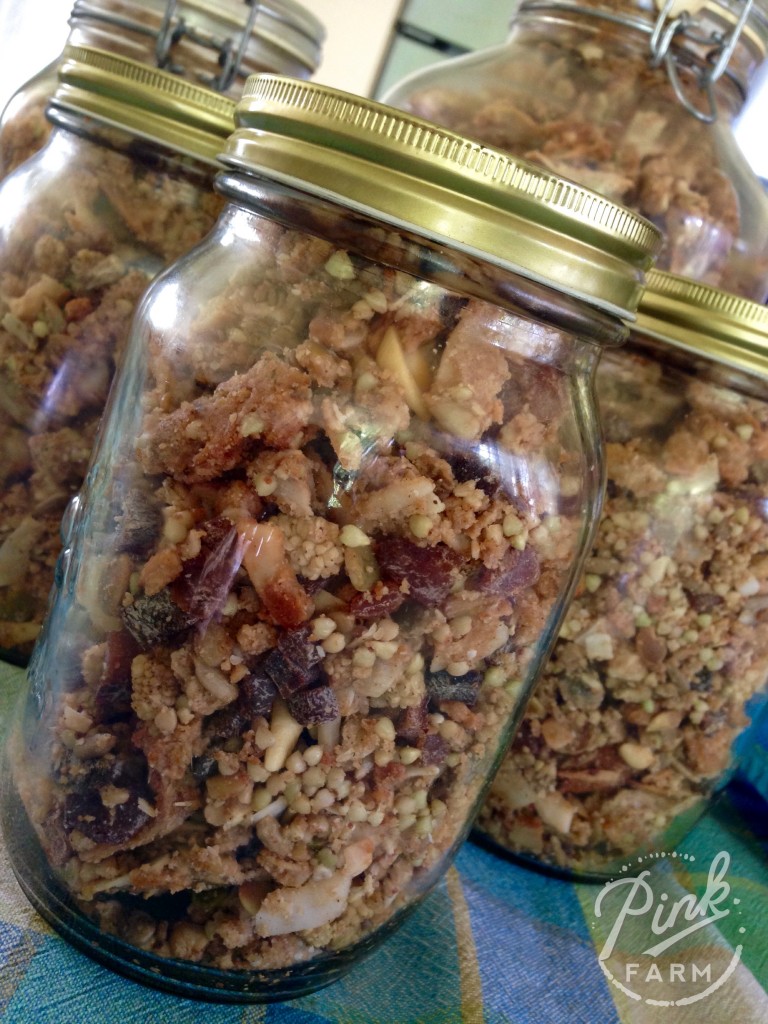 This is something quick we may have for dinner given that we usually have a Royal Breakfast and a good lunch. It works well for a quick 'grab your own brekky' for the kids or as a great lunch box addition. Rich with great protein foods and healthy fats, this is still a sweet treat for certain occasions.
Ingredients
2 cups of sprouted buckwheat kernels
5 cups of activated almonds ground to a meal
4 cups of shredded coconut
2 cups of activated sunflower kernels
2 cups of activated pepitas
2 cups of chopped nuts (macadamias or cashews recommended)
1.5 cups of coconut oil
1 cup of raw honey
1 tbs vanilla
2 teas cinnamon
1 tbs mesquite powder (optional)
1 cup of diced dried fruit (optional)
Instructions
Mix all of the dry ingredients together (except dried fruit)
Heat coconut oil and honey over gentle heat until just bubbling.
Simmer for 1 minute.
Stir in vanilla.
Pour coconut oil mix over dry ingredients.
Combine well (mixture will be quite moist)
Press into baking tray like a slice, so mix is about 2cm high.
Bake at 160c for about 20minutes until top starts to brown.
Remove from oven and allow to completely cool on tray.
Mix sticks together rather like a slice.
Break into chunks when cooled.
Mix in dried fruit if using.
Place in airtight jar.
Store in fridge.
Serve with yoghurt or cream.
Notes
Our favourite dried fruit in this muesli are Sour Cherries or dried white mulberries
Pinkfarm https://www.pinkfarm.com.au/