T's 8th Birthday
Event:  T turned 8 this year and was longing to have a big birthday party and to invite many of his school friends.  This was his very first big party with both friends and family.  

Theme:  T decided on an army party.  Children came dressed with splashes of army themes and bought along there water guns and swimmers.
Entertainment:   The day was action packed with children running all directions, throwing water bombs & firing water guns.  They had tractor-trailer rides, played pass the parcel and made Banana Boats. I am sure this helped to build their appetite as they all feasted on the spread of real food we had provided.  At the end of the day we cooked Banana Boats on the campfire and devoured birthday cake.  
Cake:  The cake was Ni's Million Dollar Cake, shaped and covered in jam and a layer of fresh whipped cream.  The cream was faintly coloured green using hopper's food colouring.  We used shaved and grated chocolate to decorate.  We melted chocolate and made chocolate eggs to make bunkers and rocks.  Plastic army men and vehicles were placed on the cake.  
Favours:  A small brown paper bag filled with stickers, pens, cars/hair ties, and one organic Artisse Lollipop
The menu:
Almond crusted chicken nuggets with mayo and BBQ sauce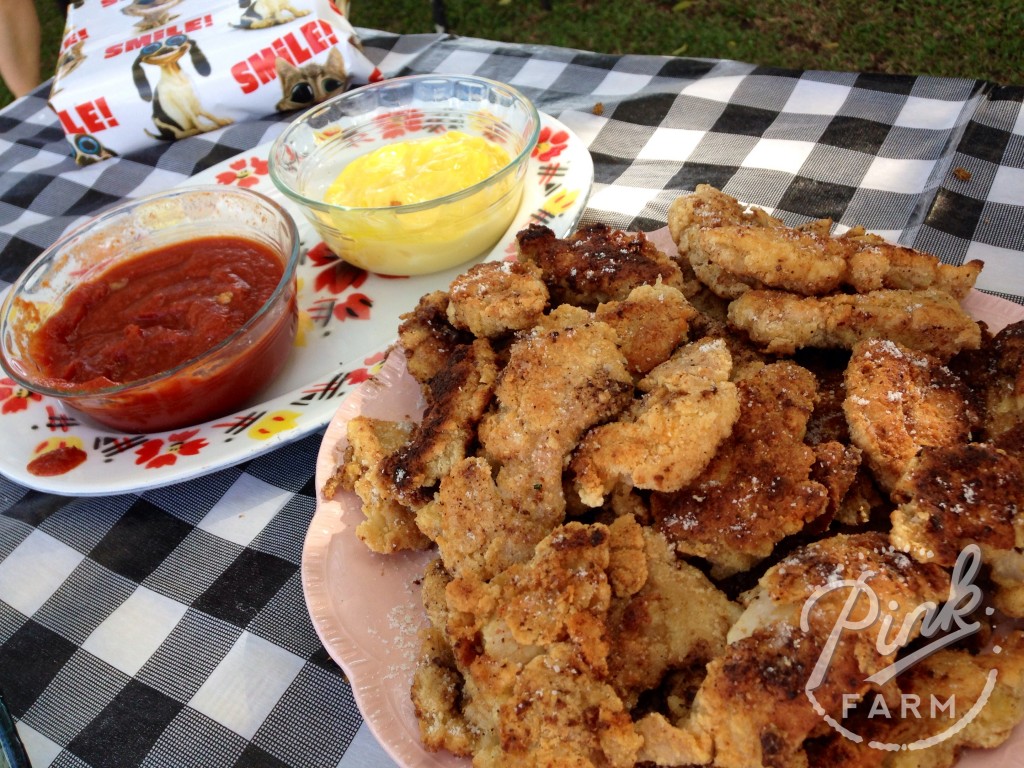 Tallow roasted potato chips
Corn on the cob with butter
Popcorn
Hommus with veggie sticks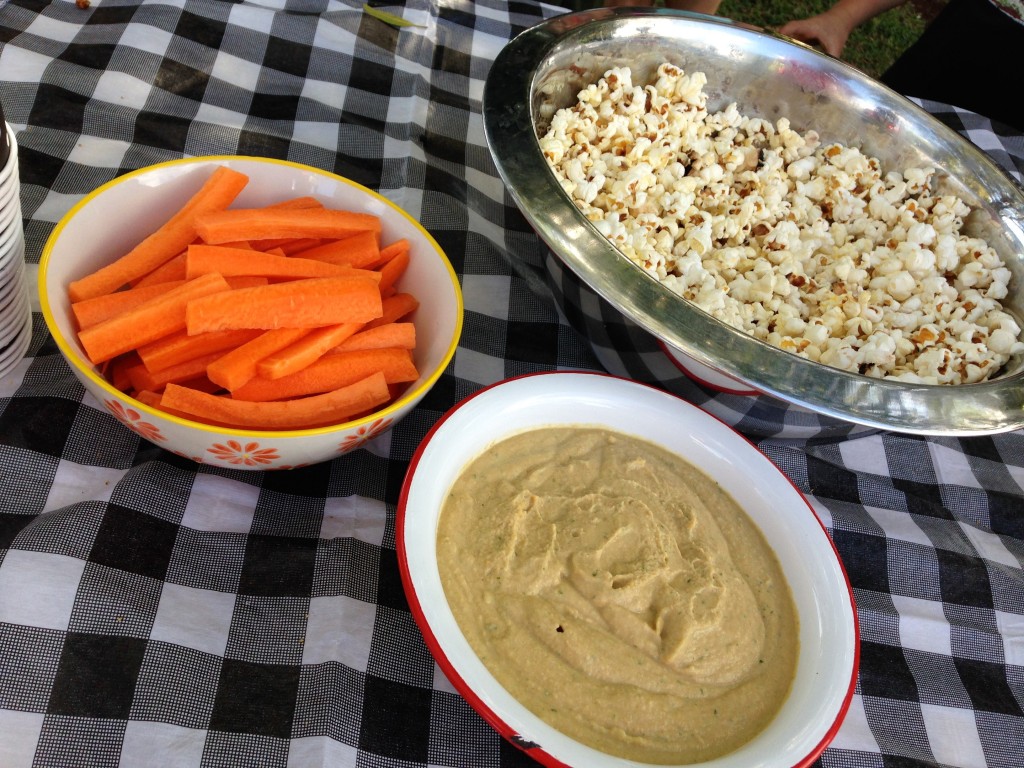 Banana Boats & Fruit & Cheese Kebabs
Orange-ade ~ fresh squeezed orange juice sweetened with rapadura sugar and made bubbly by mixing it with soda water.