A Pinkfarm Dandi-Cino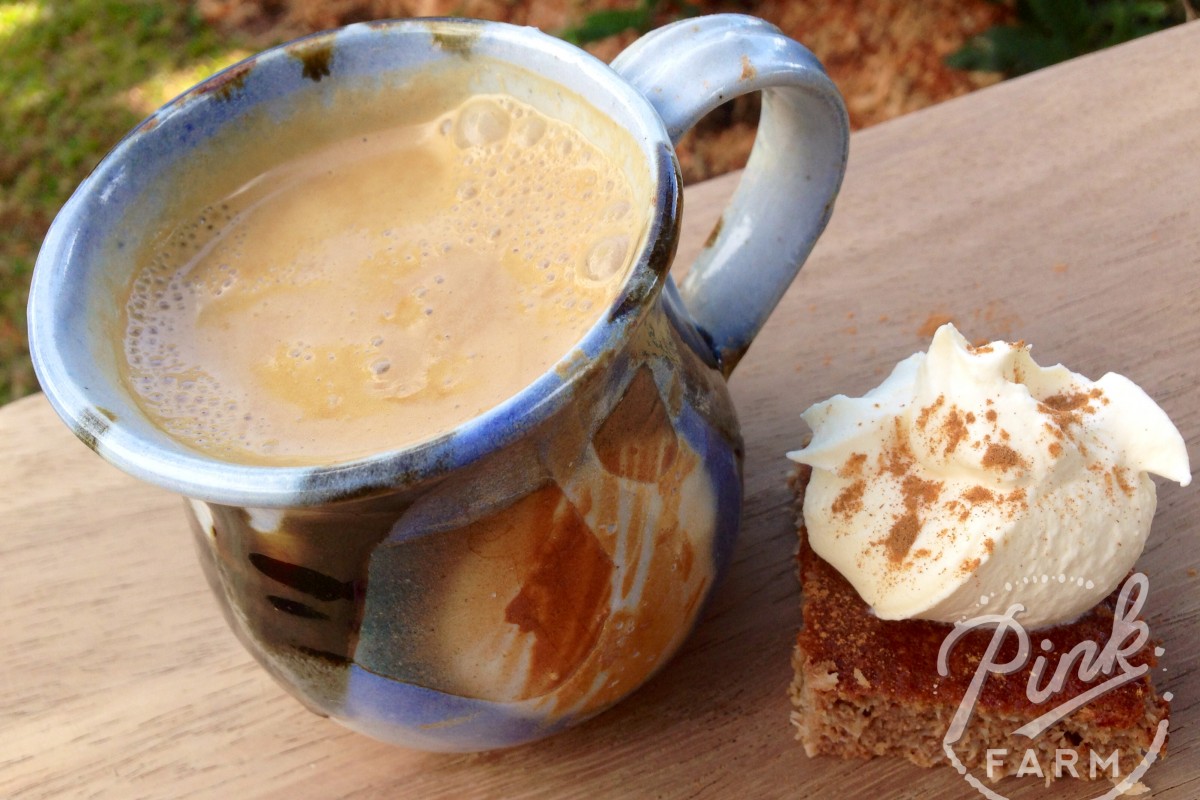 Pinkfarm Dandi-cino's & a little story about my short love affair with coffee! In the last 15 years I have lived without caffeine in the form of tea & coffee. This was mostly because in the last 15 years I was pregnant or breastfeeding and it was my choice for many reasons to exclude caffeine from mine & my baby's body. I have always loved the smell of coffee. With Italian ancestry I was first introduced to black coffee with a dash of red wine as a child. We sometimes even got to have this for breakfast with toast and lashings of butter! Sounds strange. I know. But that was our family.
Since the emergence of Pinkfarm and spending lots of time with my best and most beautiful buddy Pinky, I affectionately took up drinking the 'odd' coffee, aligning with Pinky's city habit! In the past month my 'odd' coffee has grown to be a more than often occurrence, frequenting coffee shops with my husband whilst he has been home with an injured hand.
Recently Pinky and I spent four solid days together running workshops. Coffee was on the agenda everyday and sometimes twice! Agghhhh! That's ok, I really was quite enjoying my bullet proof coffees or piccolo latte's made on coconut cream. Once Pinky left I just went back to my usual ways of living without coffee. No big deal, until after 2 days I felt soooo tired. Bone tired. After having a few early nights and feeling as though I had had way more sleep than my body usually requires I woke up on day 3 feeling absolutely exhausted, heavy & as though I had been run over by a bus. I felt headachy and as though I hadn't slept. I felt like utter crap.
"I don't know what is wrong with me Pinky? Could I be having coffee withdrawals?" Sure enough by day 4 the fog started to lift. A week and a half on without coffee and my energy levels are back to normal. I am feeling great again. Coffee had finally taken a hold of me. What a horrible addictive and controlling feeling. So today I enjoyed having my good old Dandelion Tea, made the Pinkfarm way. Totally coffee proof with a good hit of saturated fat! No more coffee binges for me! Thermo-mix recipe below.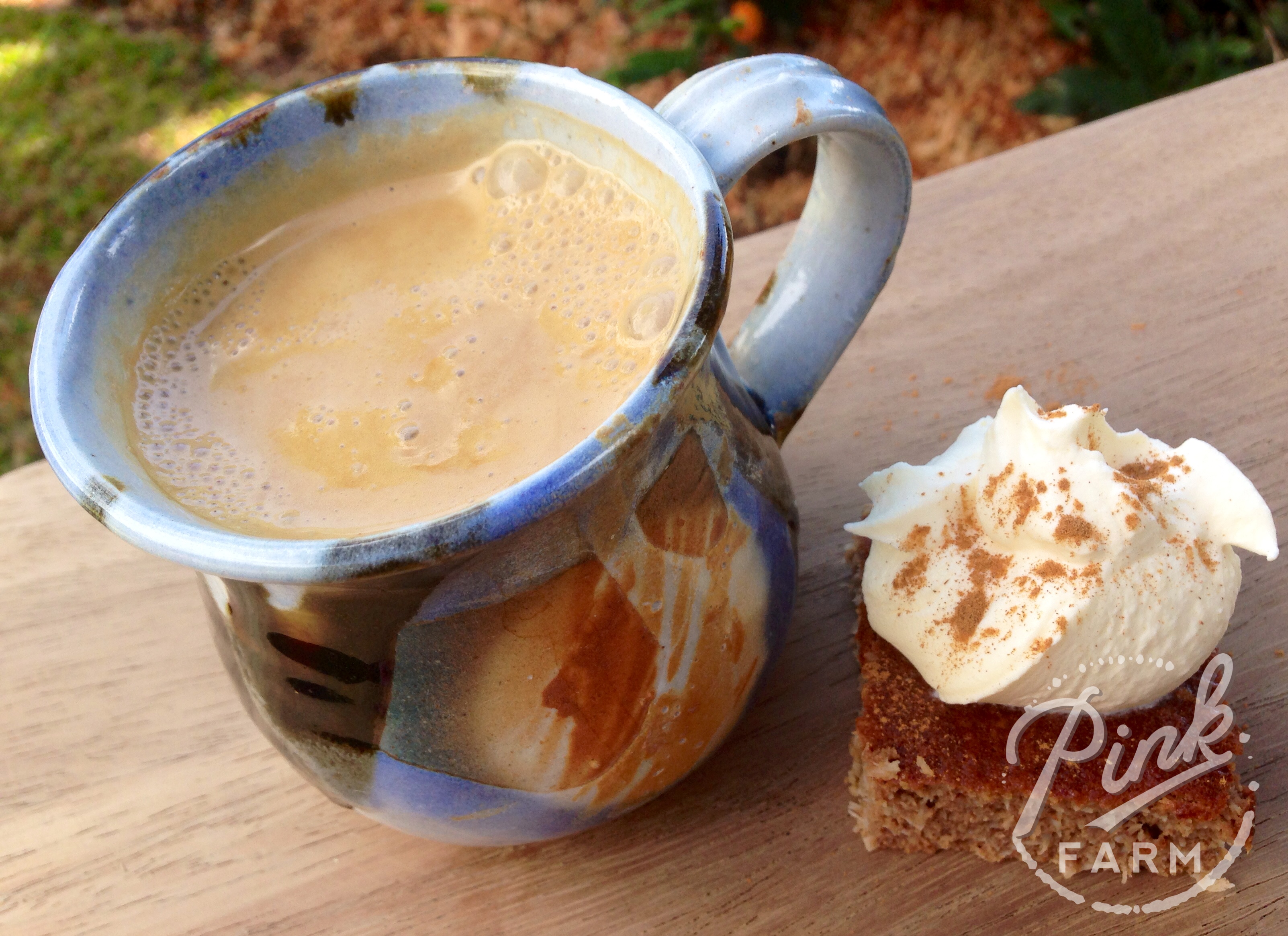 Pinkfarm Dandi-cino
2014-11-18 14:51:47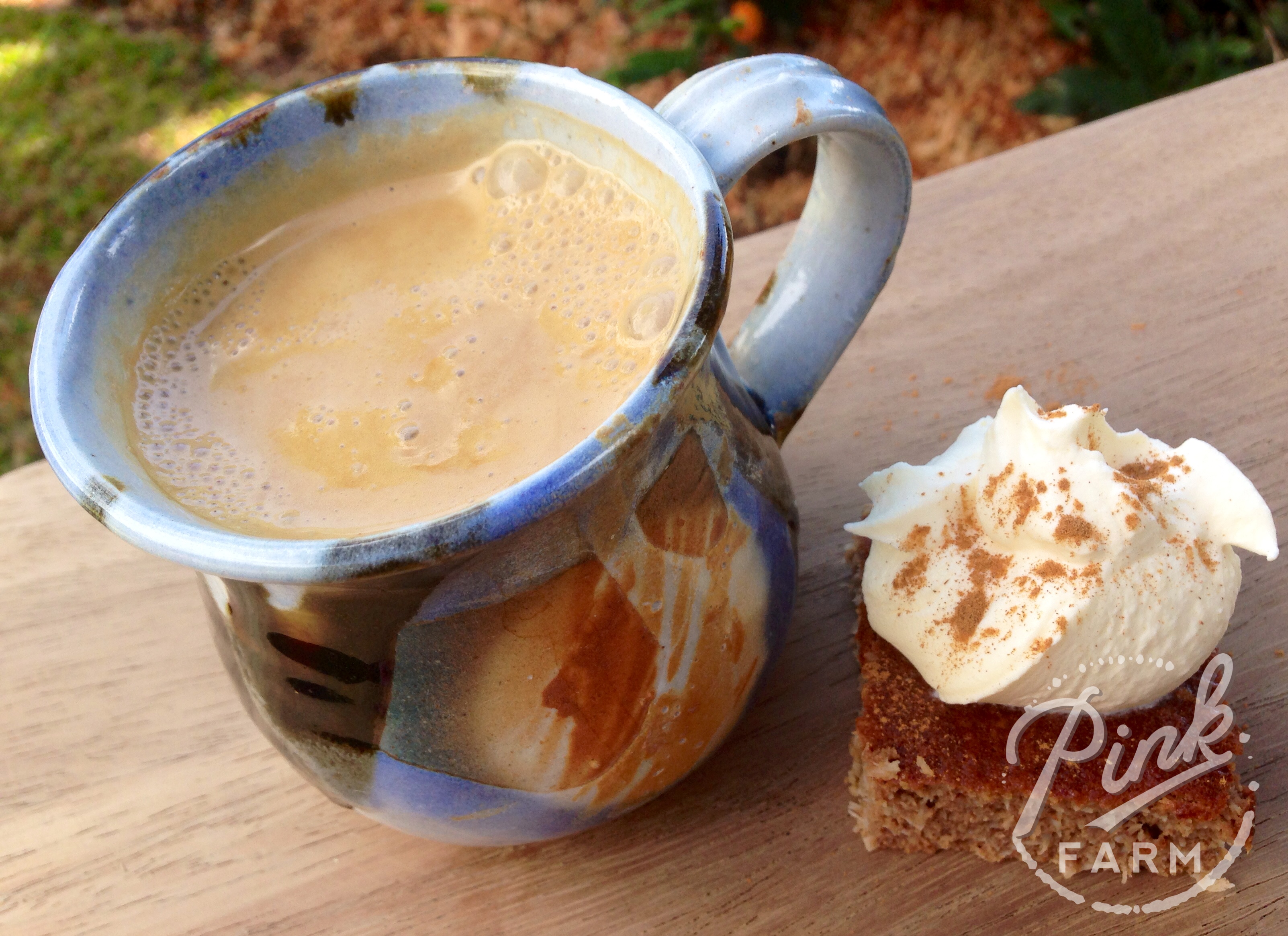 Totally coffee proof with a good hit of saturated fat! Makes about 600ml.
Ingredients
1 heaped tabs of Dandelion Tea
500ml of boiling water
½ cup of coconut cream
1.5 – 2 tabs tabs of coconut oil
Instructions
Place Dandelion Tea into coffee plunger and add water.
Steep for 5 minutes & then plunge
Pour brewed Dandelion Tea into Thermo-mix
Add coconut cream & coconut oil
Heat at 80c on speed 3 for 3 minutes
Keep heat setting at 80c and blend for 2 mins on speed 6.
Serve. Warm & creamy!
Pinkfarm http://www.pinkfarm.com.au/