Smoky Chicken & Bacon
4 Secrets to Nutrient Dense, Nourishing & Delicious Food ~ meat, fat, bone & broth. Any chef will back us up on the importance of cooking meat on the bone and the presence of fat to add depth of flavour to a meal. However, our taste buds are also detecting the nutritional goodness in a meal cooked this way. Slow cooked meats with all their parts intact, including fat and connective tissue are far superior in taste and nutrition. Meat cooked this way will have a higher content of minerals, fat soluble vitamins, omega 3 fatty acids and joint building substances known as glycosaminoglycans.
When we can't always cook meat on the bone, we always try to add nourishing bone broths to enrich our meals with flavour and nutrition. Bone broths are high in glycine (an amino acid) required for the metabolism and disposal of methionine (an amino acid) found in muscle meats. Bone Broths a culinary and nutritional match for muscle meats.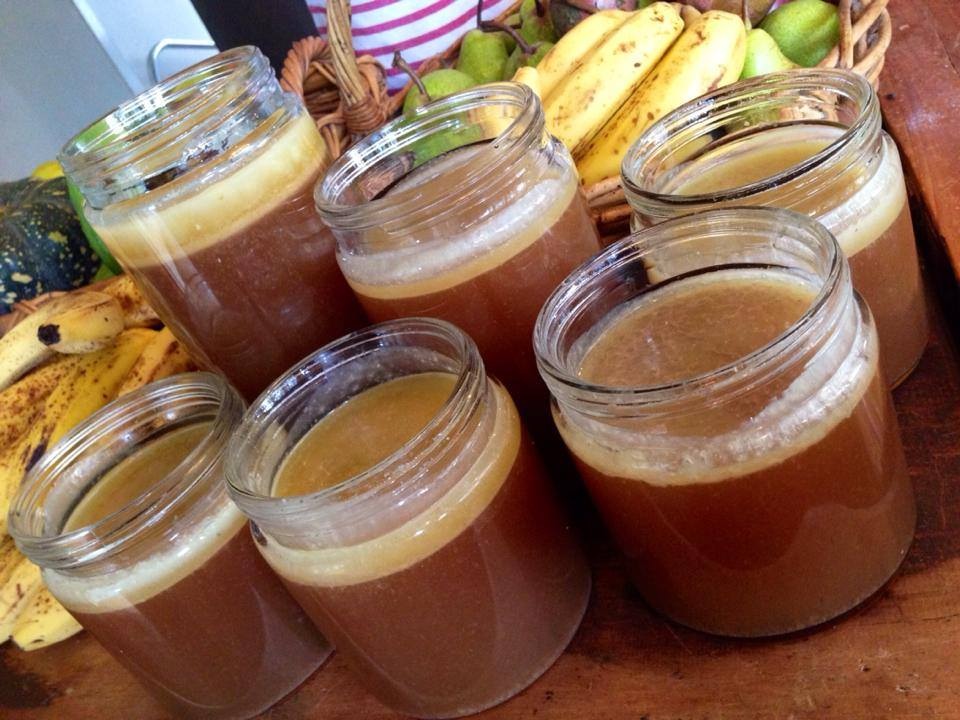 Quick Smoky Chicken & Bacon
2014-11-16 20:58:55
This is a slightly adapted recipe given to me by my friend Ni. It is a great nourishing meal that can be prepared quickly. Serves well for breakfast, lunch or dinner.
Ingredients
2 large red onions finely diced
2 red capsicums diced
2 large cloves of garlic diced fine
1 large tabs. Smoked paprika
4 large rashers of nitrate free bacon
200g of tomato paste
2 cups of chicken stock
sea salt & pepper to taste
10 chicken thighs or legs (ideally with bone in)
*if using boneless thighs, cut them in half or thirds.
Ghee
Instructions
Heat 2 tabs. ghee in heavy cast iron pot.
Brown thighs on all sides and remove from pan.
Add another Tbs of ghee and fry bacon until browned.
Remove from pan.
Add more ghee if required and fry onion, garlic and capsicum until soft.
Add bacon and paprika and stir through until fragrant.
Stir tomato past through, along with salt and pepper to taste onion/bacon mix and cook on low heat until soften and combined.
Add chicken stock back to pot. If using thigh on bone you can add thighs back at this stage also.
Bring to a gentle simmer cover and cook for 10mins.
Remove lid and allow to cook and reduce for about 30-40mins, until liquid is rich and thick *(If using boneless thighs add to mixture about 10 mins before end of cooking time)
Serve on a bed of mashed sweet potato or potato, or crispy roast potatoes, sautéed greens or even rice.
Pinkfarm http://www.pinkfarm.com.au/