D's 2nd Birthday Parties
D was pretty lucky on his 2nd birthday as he got to have 2 celebrations! We were in Far North Queensland visiting family around the time of his birthday so had a Scooter Party to celebrate. It was fun to work with a theme again, trying to match the food names and ideas with the Scooter Theme. Once again the food was refined sugar free and where possible gluten free. 
I tried to keep the food simple and served our favourite almond jam drops, fruit skewers, guacamole and 'horn' chips and of course the scooter birthday cake. There were parts on this cake that certainly did NOT get eaten but we used them to help create the scooter.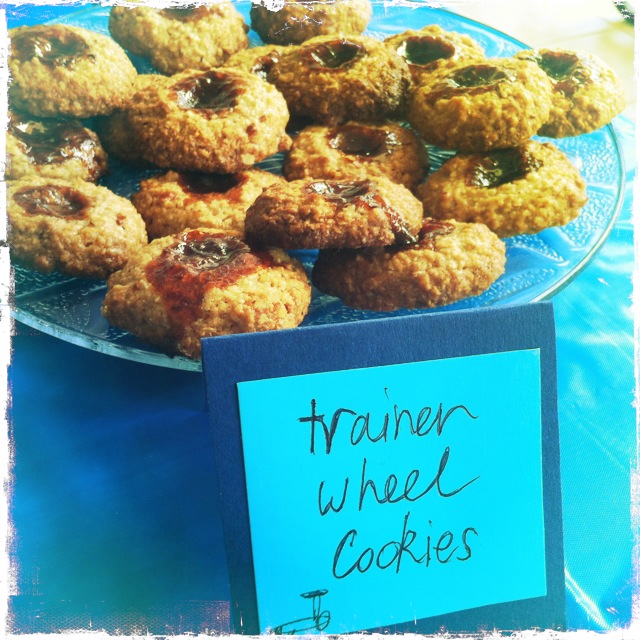 We used the Macro brand of corn chips for the party. Although they contain organic palm oil, which we choose not to use for sustainability reasons, the ingredients are minimal-organic corn and sea salt. 

All the cousins and friends were asked to bring along their scooters. They got to 'pimp their ride' by covering it in decorations and stickers. 
It was a chilled out and relaxing day and was lovely to share this with family and friends. 
Round 2 for Diesel's 2nd Birthday
When we were back in Sydney Diesel was very keen to celebrate his 2nd birthday party with his friends from Mother's Group. Our Attachment Parenting mothers's group had started a tradition where we help birthday parties during our Tuesday catch up. D's birthday fell on a Tuesday so we planned to have his party at Balmoral Beach. 
Food was kept quite simple as it had to be transported down to the beach but again all refined sugar free to ensure there would be no meltdowns or behaviour issues from sugar laden party food. Who ever said party food had to be junk anyway?
I managed to create a train cake for D. He was beyond impressed and couldn't believe that I had pulled it off (neither could I!). I used Hopper's natural food colouring mixed with fresh cream as the icing, and although it turned out to be a pastel colour it still looked effective.