Thai Chicken Stacks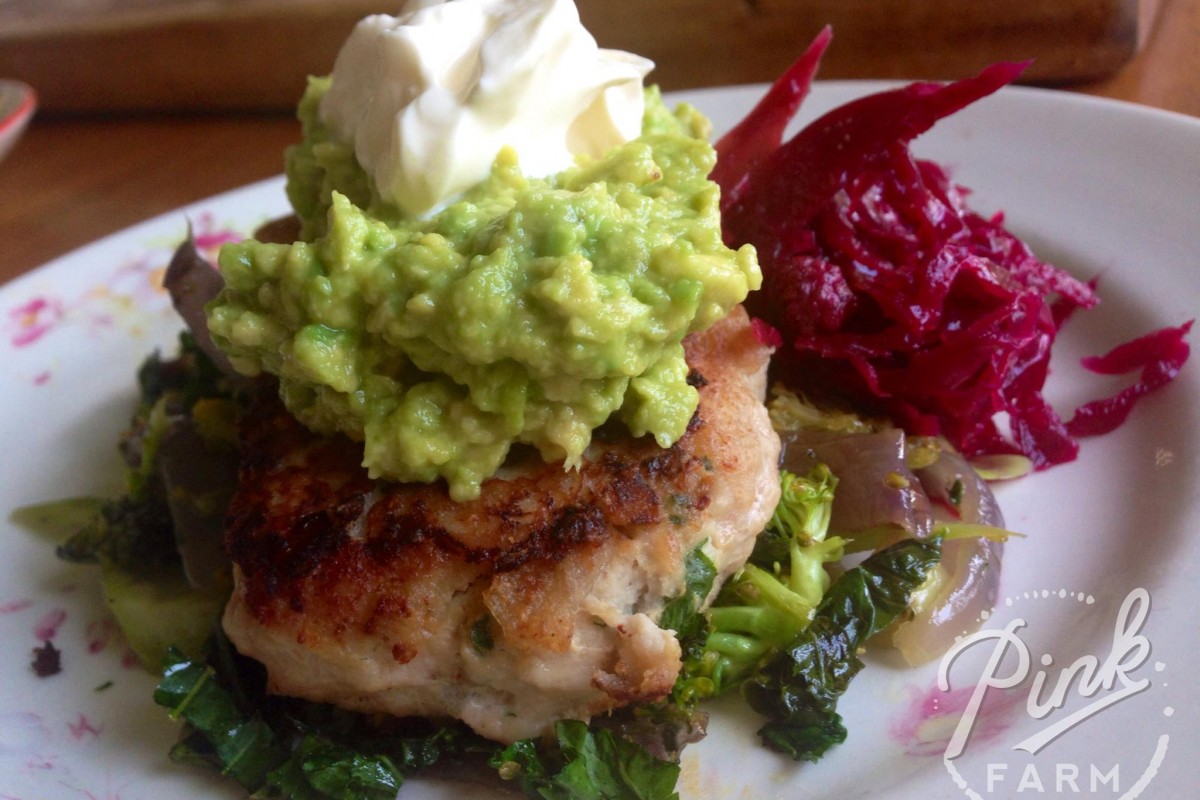 If you are looking for an easy way to take care of a Royal Breakfast and provide for a nutrient dense lunch in one go then this recipe is for you. Our new Thai Chicken Stacks will do the trick. Served over a bed of sautéed greens and roasted sweet potato, topped with smashed avo and sour cream and cultured veggies on the side, these Chicken Patties make a delicious little stack of goodness. They are nice cold in lunches and would even make a great addition to a picnic hamper.
Thai Chicken Stacks
2014-11-23 12:25:15
If you are looking for an easy way to take care of a Royal Breakfast and lunches in one go than this recipe is for you. They work well served warm over a bed of sauteed greens and roast sweet potato for breakfast and if you make plenty you can use the leftovers cold in lunches or picnics.
Ingredients
1kg of Chicken Mince
1 large red onion
1-2 cloves of garlic
1 teas of fresh grated ginger
1 bunch of coriander chopped (or mixture of coriander, mint & kaffir Lime leaves)
pinch of sea salt
1 egg
1 tabs of Red Boat Fish Sauce
Coconut Oil
Instructions
Blend onion and garlic in processor to chop really fine.
Mix all ingredients together.
Form into small flat patties
Fry over medium heat in coconut oil
Ensure that patties cook well and brown on one side before turning. Once they brown on one side they will release from the pan easier.
Flip and cook on other side until browned and just firm.
Notes
Serve with Avocado Dip, sour cream and fermented veggies.
Pinkfarm http://www.pinkfarm.com.au/